Watch it on demand by clicking here.
Once the RFX (i.e. RFI, RFP, etc.) is complete, you have selected a new vendor, and you are ready to begin migrating data over to your new vendor several questions tend to arise – where do I start, what do I do with all my data, who needs to be involved? The list goes on. The process can be stressful, but it can also yield great benefits if you are proactive and organized. Moving to a new platform or vendor can mean new capabilities that simply were not accessible before. A migration can also be the perfect time to step back and gain a fresh perspective on your ediscovery processes overall. It can be leveraged as an opportunity to audit what data you do and don't need, build a more agile program, and often provide major cost savings.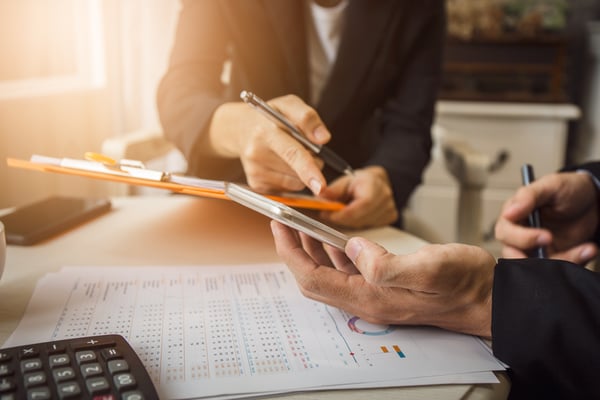 Below are five key tactics to keep in mind when migrating large volumes of data to a new vendor:
Ensure you involve key stakeholders.

These key stakeholders can vary depending on your program, but some of the most common teams to involve are legal, procurement, project management groups, outside counsel, and IT. Each of them bring critical data points and expertise to the table. It is also important to understand that some stakeholders may be more resistant or challenging to work with. Help them understand why this process benefits everyone, and why they should care. You want everyone involved to know what is at stake and be invested in the process.
Understand the nuances when migrating between various platforms.

Not all ediscovery tools are created equal, so you need to be prepared for what these differences might mean if you decide to move from one to another. New complexities come into play and you should take the time to talk through these with your vendor. Rely on them to help you understand how these complexities might impact the migration process as well as what this means for you long term. You may decide that switching between platforms is not ideal for your specific goals or it could become clear that, while the migration to a new platform is more challenging, it is the right path to take given the resulting benefits. Regardless of the path you choose, always be sure to discuss with your provider and all stakeholders upfront to ensure awareness and alignment for all involved.
Consult with your new vendor prior to migrating.

Start early! If possible, weave key questions around migration timing into the RFP process so that you can walk in with a more accurate understanding of the overall timing. When you do consult with your new vendor, be sure to discuss and be transparent about timeline constraints and expected duration, parallel processes and dependencies, data sources and platforms, as well as contingency planning. It is important to stay in sync with your vendor, your case team, and everyone else involved throughout the process so that you can adjust as needed and avoid unnecessary surprises across the team.
Track critical data points throughout the process.

When it comes to your litigation schedule, understanding timing and potential impacts on data access is essential. Be sure to stay in very close communication with outside counsel on key dates and expected matter activity level so that any disruptions can be timed to minimize potential adverse impact. Additionally, allow some time for benchmarking upfront and adjustment throughout. Start with "low risk" matters and data to get a sense of timing. Track data transfer speeds throughout and adjust the project plan accordingly. Finally, be sure you understand vendor commitments (are there SLAs in place?) and constraints (is it possible to run 3 migrations at once?). These are an important component to establishing a realistic project plan.
Prepare for the unexpected.

With any major data migration, problems will crop up and delays will happen. You need to know and acknowledge the state of affairs going in. It is important to maintain a partnership between your outside counsel, your vendor, and your team to avoid personality clashes, remain persistent and innovative when unexpected challenges pop up, and be flexible and adaptable throughout. Note, however, that there is one point to be adamantly rigid about: maintain backups until post-migration data integrity is confirmed. Make sure you are prepared for the worst-case scenario and can start over just in case. If nothing else, it will give you peace of mind.
Be sure to keep these five tips in mind, whether you are contemplating a migration or in the midst of one. To discuss this topic further, please feel free to reach out at ENamnath@lighthouseglobal.com.