Legal technology for ediscovery is no longer niche, but not due to the efforts of ediscovery vendors.
Most people are aware of the constantly changing nature of data. This is mainly because of how essential it has become to their lives. They are familiar with creating documents (in an increasing variety of formats) and with storing music, movies, and creating and sending emails. However, this is a relatively new situation. Despite computers affecting people's lives (to varying degrees depending on their line of work), for most of the second half of the 20th century, it took the development and evolution of the internet and mobile communications to make revolutionary changes to people's lives. Since the mid-90s the internet has had a profound effect on all aspects of life including business, communications, culture, and technology.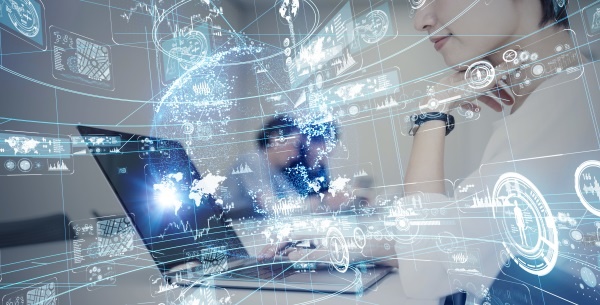 As Ian Goldin and Chris Kutarna pointed out last year in their book 'Age of Discovery',
"in 1998 only 20% of the population in the developed world owned a mobile phone. This figure is now over 90%."
Given the advent of smart phones, it follows that most of those people are also aware of chat messaging, social media, SMS, mobile internet browsing, and data storage for example. Data transfer speeds, storage costs, varied media files such those relating to music, video, email, and written documents, are commonly understood as a result of the internet and mobile devices.
This increase in the variety of data, and the technology that makes it possible to create and transfer it, has rapidly pushed an understanding of what was previously very specialized terminology and concepts.
The exponential increase in how much electronic data is generated per year is widely discussed and publicised. However, for companies, the formal consequences of mishandling data, is less well understood, unless you are someone who is involved in managing such a problem. To make matters worse for those people, the increasingly informal methods of generating data and communicating (email, chat messaging, social media), make the proliferation of data a major problem for a company.
The nature of how data is generated and the consequences of mismanaging that data has made companies treat the issue as a core business requirement. Regulatory demands make this so.
In the early 2000s, I used to discuss the benefits of collaborative document review systems with lawyers. These discussions changed over the years. Initially there was a knowledge gap and resistance (due to the concern that increased efficiencies may reduce billable hours). Lawyers were unfamiliar with what a gigabyte was or how many documents that represented. Terms such as processing, de-duplication, and hosting were not well understood. Over time, acceptance of non-paper based document reviews grew and lawyers came to understand an inevitable situation, where technology was the only way to manage such large document sets that occur in disputes and investigations, within set time frames and budgets. Much of this gradual change was driven by lawyers understanding of data, something that they learned from technology changes in everyday life as well as at work.
Although some industry commentators believe the legal technology industry is dynamic and akin to Silicon Valley, it is still driven by the law, which is process driven and necessarily slow to change.
Despite the success and growth of the ediscovery industry over the last 20 years, it has remained a niche industry to those not involved in law. More recently, as described, the issue of data management within companies has become a central issue, not just a reactive one that deals with disputes and investigations. Because of this, mainstream technology companies, not ediscovery companies, have positioned themselves to solve this core issue and have given it the attention that is required. This normalization of data generation and technology based communication is creating a faster than usual shift in how lawyers perceive the problem of regulatory compliance and dispute resolution.
A critical reason why legal technology has become less niche, or more mainstream, in the eyes of large organisations is that the problems of data management and compliance have become more central to the operations and success of not just the legal department, but the company as a whole. In fact, legal technology is no longer a specific set of tools for different tasks. Increasingly these tools are being incorporated in large part into core business technology so that companies can control the generation, accessibility and production of data for a huge number of purposes, not just legal investigations. Microsoft Office 365 is one such example of how companies are using critical operational technology to assist accessibility of information, collaboration and have confidence in regulatory responsiveness by retrieving and processing electronic data when required to do so.
Gartner has impressed upon us their stats each year on the increasing size of the ediscovery industry. However, it is the modern need to manage everyday data effectively, using tools that are not simply downstream ediscovery tools, that is making companies understand and adopt technologies that can also be used to identify, retrieve, search, and produce documents (like an ediscovery exercise).
Incremental changes in how a company performs key data management tasks are shaping the future of how ediscovery evolves. The future is not in the hands of ediscovery providers that wish to maintain huge margins and throughput of data processing and hosting, but those who partner with their clients using central technologies to lower costs and offer sweeping, cross company, global benefits as standard. Central IT requirements are driving ediscovery solutions as part of a much wider data requirement landscape.
In-house counsel are now more aware than ever of the need to bridge the gap between their department and that of IT to employ a comprehensive strategy for the use of technology and the creation of policies around data management. The help they require in moving forward is not just in managing sporadic disputes and investigations, but in proactively positioning themselves to meet any data driven requirement, from allowing their employees to use data as an asset to ensuring compliance and best practice. Data migration to new advanced cloud-based enterprise technologies and implementation of these technologies is the new challenge that needs attention.
If you would like to discuss this topic further, please feel free to reach out to me at mbrown@lighthouseglobal.com.